You already know that every market in Bangkok is going to yield something new and interesting to eat, so why bother making a list? Well, just in case you're pressed for time this will help you prioritize so you don't miss out on the best food
5. Chatuchak Market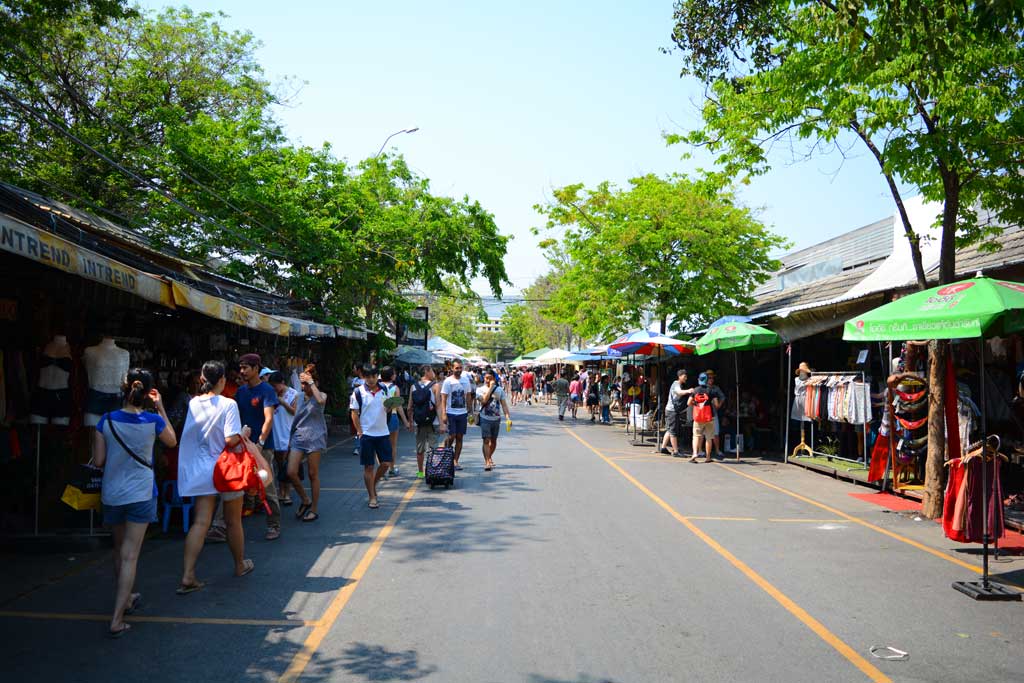 While Chatuchak Market is a shoppers' paradise, it also boasts of some amazing food stalls. After all, if you have over a km and 15000+ stalls to go through, you may as well fortify yourself with some food and drink! Vivek highly recommends the squid eggs at the food section.
4. Taling Chan Floating Market
What could be better than eating freshly caught seafood off the deck of a boat? This one's both a meal, and an experience that's once in a lifetime. Here's why we recommend Taling Chan floating market as the stop for all foodies.
3. Khao San Road Night Market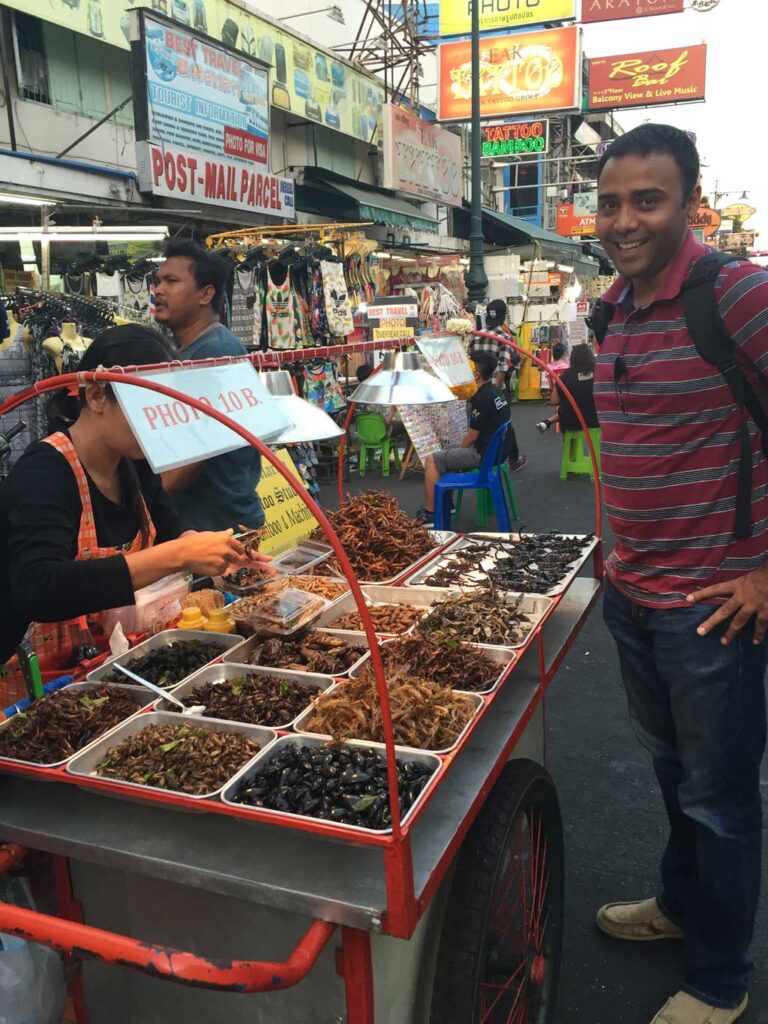 Khao San is the party hub of Bangkok and where all the action is at dusk. Go for the restaurants, cafes and pubs, stay for the insect carts. If you're truly daring you'll find an endless variety here!
2. Soi Rambuttri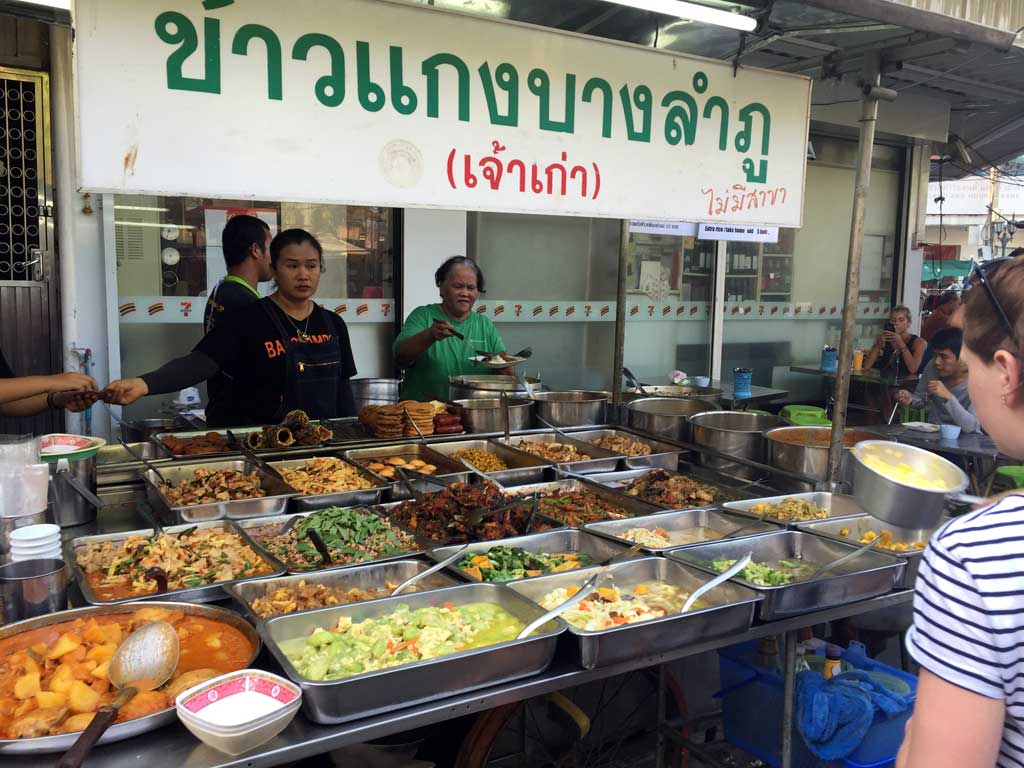 Soi Rambuttri is not as famous as Khao San Road, but should be. It's a little alley off Khao San Road which boasts of the best street food in all of Bangkok. If you can spot this particular cart, you've located the best plate of Pad Thai you're likely to find.
1. Khlong Tooei Wet Market
This is the market that supplies almost all of Bangkok with its fresh food. Go early in the morning and you can see the fresh seafood, meats and veggies being unloaded. It's REALLY fresh – all of the fish, crabs, and even the chickens are still alive when they're brought into the market. The fruits and veggies are also really fresh and flavorful – you'll know where to find this section by the strong smell of durian that emanates from within!