Floating markets are an integral part of life in Thailand. These charming markets are on the country's biggest attractions – after all, what could be better than eating freshly caught seafood right off the boat? Damnoen Saudak is the most popular of the lot, however, we chose to visit Taling Chan floating market because it's one that the tourist buses skip. While Taling Chan can be reached by public transport, it's fairly complicated and so we chose to take a cab instead. Be warned that there is something called Wat Taling Chan before the market, which also has a few food stalls on a pier. Walk ahead to the actual market.
The entry to the market is lined with stalls selling flowers, fruit and knickknacks, almost like a farmers' market. The restaurant area is on a large boat with stalls on either side.
The vendors on the boat take orders and get the freshly prepared food from vendors in smaller boats off the side of the big boat. Remember – Taling Chan is a small, local market and vendors here only take cash. Also, your translate apps will come in handy here as will sign language as not too many of the vendors speak English. The market is only open on weekends from 8AM – 5PM – go early so you can work your way through all the delicacies on offer.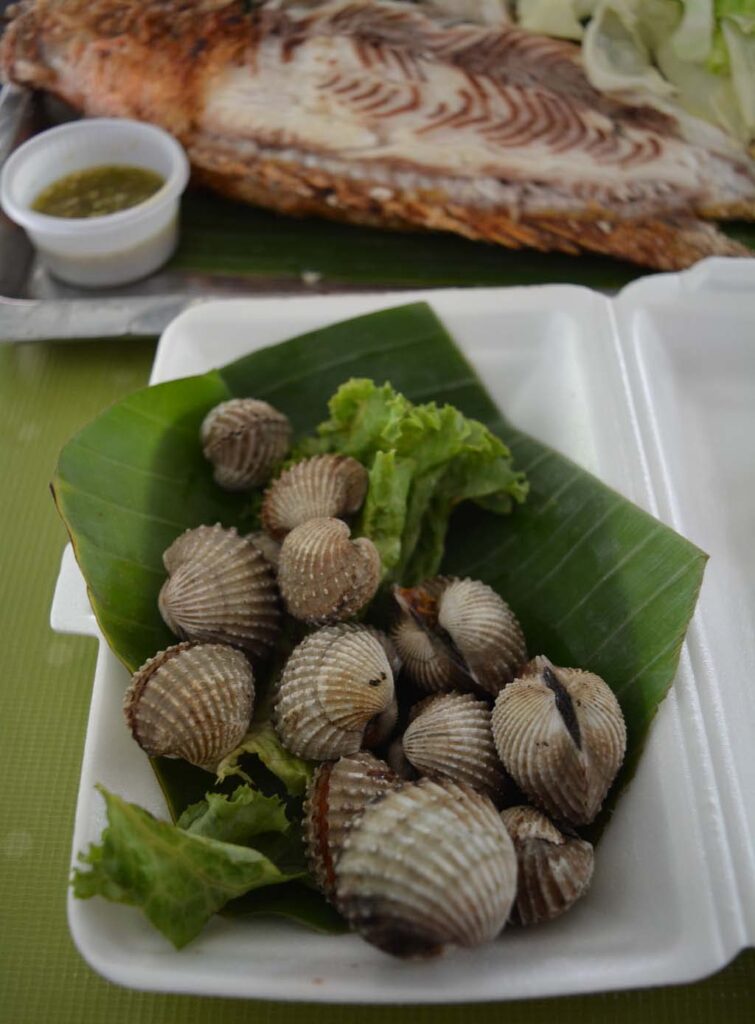 If you're visiting in the summer, remember to keep some space for the amazing mango sticky rice dessert as well!