In our quest to find some of the world's most bizarre foods, we've also managed to have some very unique food experiences. We've eaten on land, sea, and even underwater. This is a list of some of the most interesting foodie experiences we've had.
5. Archipelago, London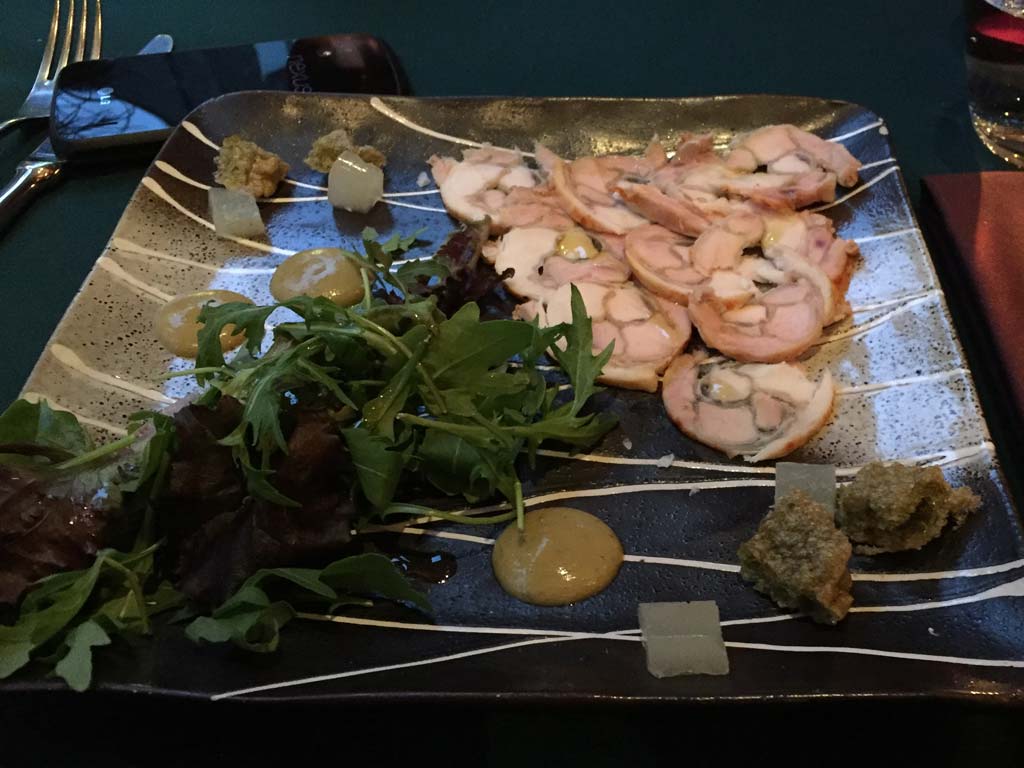 When you enter Archipelago, you'll feel as though you've entered a Zen Buddhist garden. There are Buddha busts all around and lots of foliage. It's therefore no surprise that I assumed I'd entered a vegan restaurant before I looked at the menu and realized it's one of the top spots for a daring foodie! You get everything from python to crocodile to even chocolate covered locusts on the menu. It's an interesting experience – with an ambience that serves to calm you down, as you eat the most daring of foods that are likely to send the adrenaline spiking!
4. Ham Nimh Fishing Village, Phu Quoc
The Ham Nimh fishing village is a tiny village on the island of Phu Quoc in Vietnam. The village pier has a bunch of tiny shacks lined up along the side that serve the freshest of catch. We literally saw the oysters being unloaded off the boat, onto the deck and taken into the kitchen to cook! Eating at the pier also allows you to look out onto the ocean while you eat, a beachside eating experience par none.
3. Ichiran Ramen, Tokyo
At Ichiran, eating is a deeply personal experience. To ensure that you focus on the tastes and textures, each diner is seated in an individual booth. You're also asked to switch off all electronic devices, so it's just you, and your bowl of ramen that you savor bite by bite. You're given a multiple-choice list to select all the individual components of your ramen, and once you're served, you're left to enjoy your bowl of ramen all by yourself. The ramen itself is the best I've had, but the fact that they push you to focus on your meal just makes it that much more pleasurable.
2. Cricket Farm near Cu Chi, Ho Chi Minh City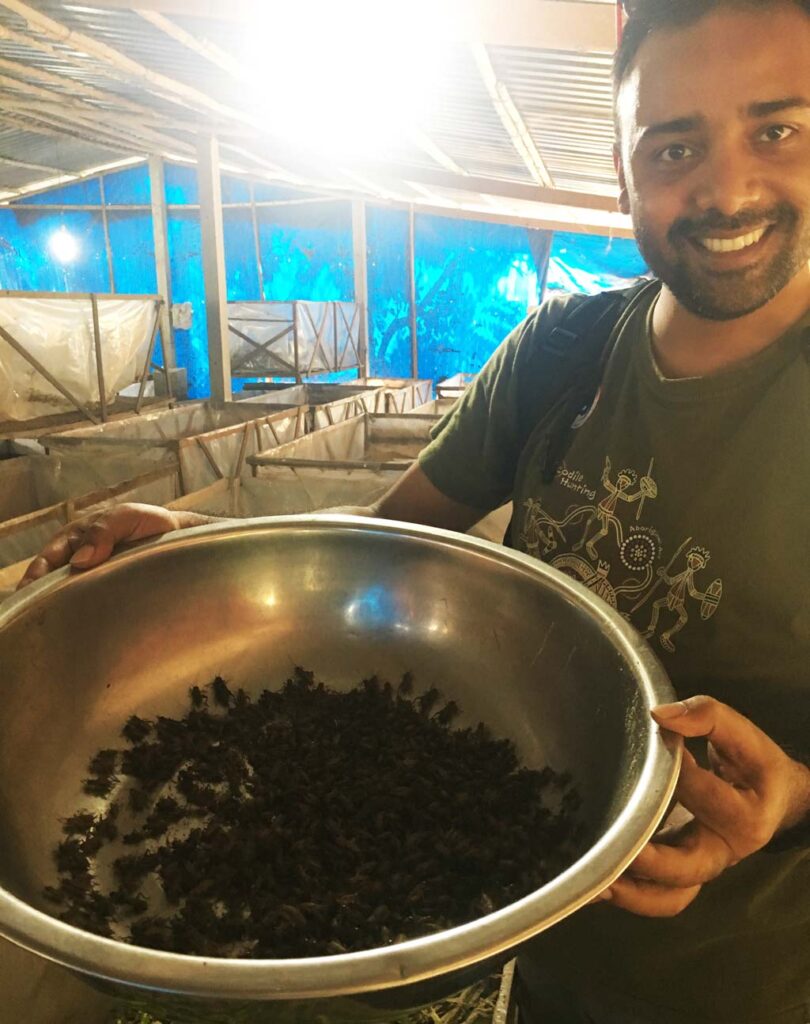 Most adventurous would have tried crickets in various forms, including the most common, cricket flour. The more daring ones would have enjoyed fried crickets at the night markets across South East Asia. However, the key to truly enjoying a delicacy is to eat it as close to the source as possible. And that's how we ended up at a cricket farm, where Vivek made a summer roll with crickets sourced from the farm we were at!
1. Ithaa Underwater Restaurant, Conrad Maldives Rangali Island
Ithaa is the world's first underwater restaurant, and an unmissable experience. The restaurant is under the ocean, and has glass walls so as you eat you can look at the water life all around you. Our experience was even more entertaining because a father and son snorkeling duo missed the ropes cordoning off the area and ended up swimming right up to the restaurant. The child was mightily amused by the hordes of tourists eating within and gawking back at him. Now we know how the fish felt when they saw us!